According to homecado.com, the average bedroom in a home is 219 square feet. However, some bedrooms measure as little as 7′ x 10′ or even smaller. With such a small bedroom, it can be difficult to incorporate all the bedroom furniture, especially the dressing table, but there are some clever design ideas to solve the problem anyway.
For narrow rooms, dead corners must actually be used to add extra storage space for more furniture. Include corner locations, wall space, vertical space, areas behind doors, bay windows, etc. Check out smart vanities for small bedrooms.
Creativity 1. Corner dressing table
The whimsy of the small dressing table design is to use the dead space, especially the corner space. To make the most of a room corner, a corner dresser with storage fits perfectly into a small bedroom. According to your corner area, choose a suitable size bedroom dressing table, which is generally installed at the corner between the head of the bed and the corner or between the closet and the corner.
This wooden vanity set offers 2 divided desk drawers and 3 solid wood sliding drawers on side cabinets for storage. Plus, the built-in USB charging jug keeps your devices charged with ease. For a better fit in corner spaces, the rotatable LED mirror will perfectly improve your makeup experience.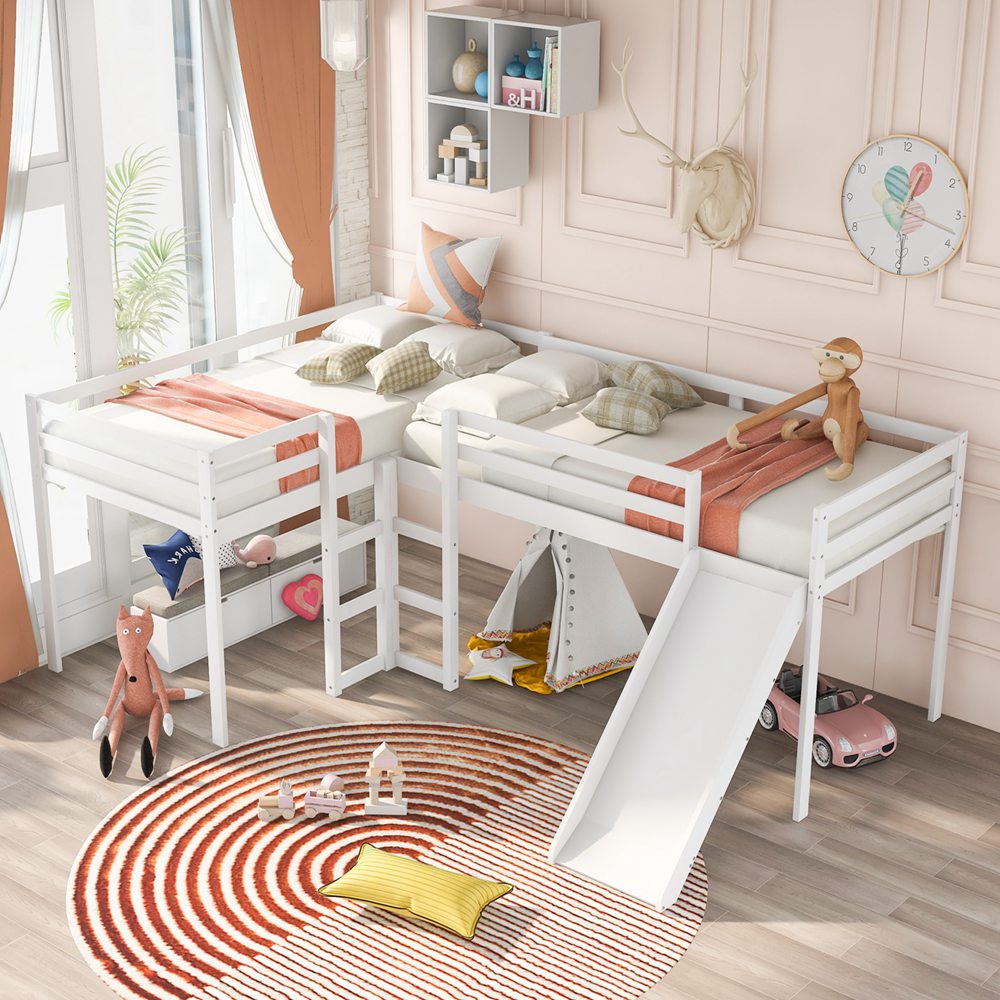 Space-saving corner make-up
Taiwan buy now
Idea 2. Gray and White Corner Dresser
Similar to the former, this minimal corner vanity also makes good use of dead spaces. This vanity was highly recommended by a recent graduate who was looking to install a small vanity in the bedside corner space of her apartment. A built-in USB port and 2 built-in outlets keep all your devices charged. This one-piece mirrored mini vanity is designed to match perfectly with the window area of the bedroom. Additionally, the color combination design of the glass top and dedicated metal legs adds a touch of style and elegance to a girl's cozy bedroom.
Suitable for corner space, or the position by the window;
Perfect for a stylish feminine bedroom;
Versatile, it can be used as a small reading table.
affordable.
gray and white makeup vanity
Idea 3. Wall-mounted floating dresser
Another great design that makes the most of the bay window area is a wall-mounted vanity. A floating dresser with storage can be hung on the wall above a bay window, or anywhere in your bedroom, as long as it doesn't get in your way. The desktop can be flipped up and down flexibly, and the built-in mirror can be moved or even detached.
Ideal for bay windows and vertical wall spaces.
Perfect for modern, minimalist, wooden styles;
easy to install;
affordable.
Wall Mounted Floating Dresser
Buy it now
Idea 4. Solid Wood Small Bedroom Dresser with Drawers
What you see is what you get. This brown small bedroom dresser is very minimal but stands out with a sleek and crisp look. Clean lines and curved tabletop corners bring neatness and sophistication to your bedroom. The dark wood color of the desktop, mirror frame, stool frame and table legs is minimalist, integrated and generous. It only requires 35.43″L x 17.71″W of floor space, and the stool can be pushed under the table top, so if your bedroom has enough length for it, it's sure to become your new favorite.
BBIER®, Professional Commercial LED Lighting Manufacturer & Company & Supplier & Factory, Supplying:LED Dock Lights suppliers, Canopy Lights suppliers, Corn Bulbs suppliers, Gas Station Lights suppliers, Grow Lights suppliers, Linear Lights suppliers, Temporary Lights suppliers , UFO High Bay Lights suppliers, Explosion Proof Lights suppliers, Flood Lights suppliers, Garden Lights suppliers, Post Top Lights suppliers, Parking lot lights suppliers, Shoebox Lights suppliers, Sport Lights suppliers, Stadium Lights suppliers, Street Lights suppliers, Wall Pack Lights suppliers, Solar Post Top Lights suppliers, Solar Street Lights suppliers, Classroom Lights suppliers, Emergency Lights suppliers, Exit Signs suppliers, LED Ceiling Fans suppliers,etc. We have over 13 years of commercial lighting R&D experience, 50+ LED lights patents, 200+ LED Lights Certifications, Support OEM & ODM, 5 Years Warranty.