The dining table brings your family or friends together and provides a comfortable dining environment. It seems indispensable. However, does every household have a restaurant, and how big is the general room? According to BBIER, the average restaurant size in the US is 14*16 feet. If you own a larger dining room, you can design a spacious dining space for more people. If your restaurant space is just smaller than 11*11 feet, or even your home does not have a dining space, choosing a dining table in a small space is a headache.
Creating an enjoyable dining experience for your guests is crucial, even in a compact room. So, learn more about dining table types and options for small spaces in this article, and hope those awesome dining tables meet your needs.
What type of desk is best for a small space?
Square and round tables are the best choices for small restaurants because the distance from each side of the table to the center point is the same. People on each side have easy access to the plates on the tabletop.
Square tables are better for compact square rooms, and round tables are perfect for any small room. Since there are fewer than 5 members of a family, but they sometimes invite friends for meals, a round table with leaves is the best choice in small kitchens and dining rooms.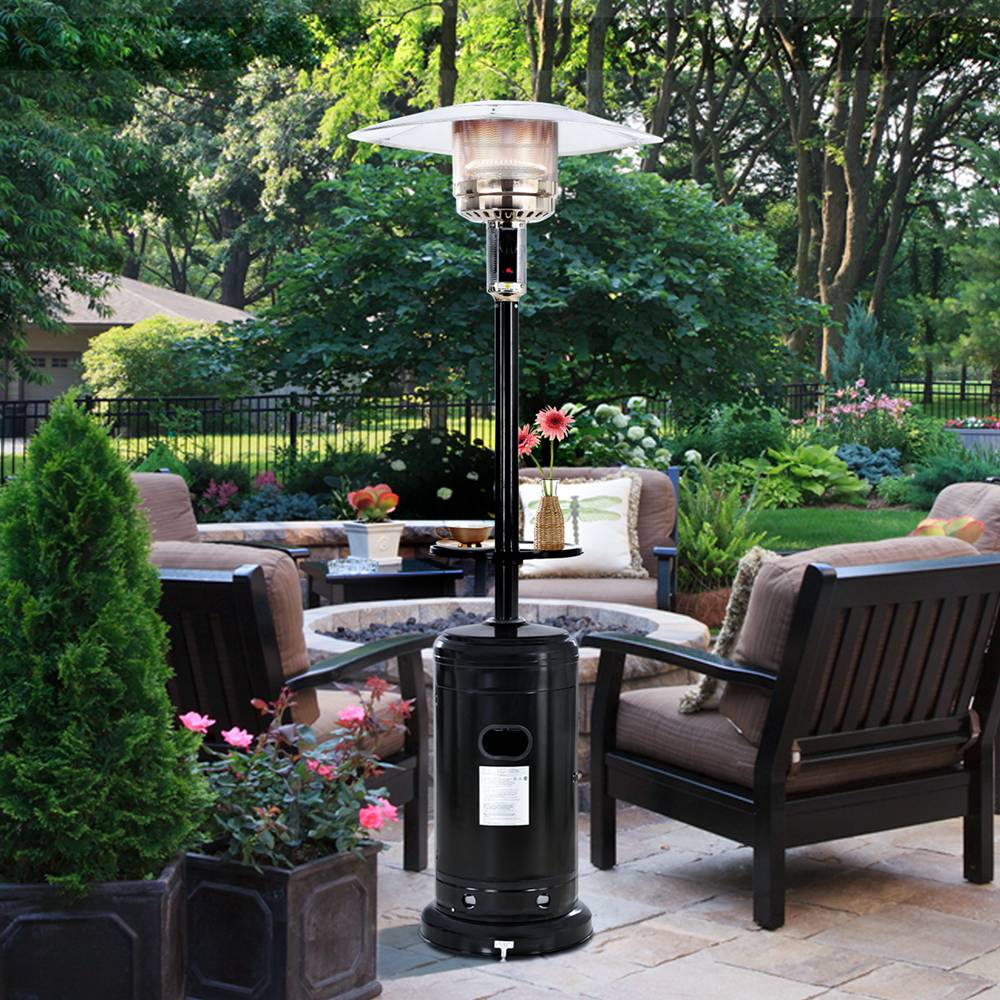 The Three Best Dining Tables for Small Spaces
Here is a list of the best small dining tables from the BBIER store
Top 1. White Fall Leaf Dining Table for Small Room
size:
Expandable: 53.15″ diameter x 29.53″ high
Folded: 35.43″ diameter x 29.53″ high
Material:
Table top: sintered stone
Base: carbon steel
Color: white and black
relative:
It is a space-saving dining table that can be extended to accommodate more people if necessary.
The sturdy base supports the table top and allows plenty of legroom.
White sintered stone countertops are suitable for modern minimalist style, stain-resistant, heat-resistant, and easy to clean.
Cons: Pulling leaves can be a bit of a hassle.
small room extendable dining table
Top 2. Modern Round Pedestal Kitchen Dining Table
Dimensions: 47.24″ diameter x 29.53″ height
Materials: Sintered Stone, Pine Wood Frame, Leather Trim, Stainless Steel Base
white color
relative:
The white leather trim of the pine wood base and the gold edge of the base add chic and light luxury to your room.
It is ideal for housewives due to its resistance to heat, stains, and scratches.
Accommodates 4 to 6 people.
Cons: Not easy to move.
round pedestal kitchen table
Top 3. 47″ Lazy Susan Dining Table
Dimensions: 47.24″ diameter x 29.53″ height
Material: sintered stone tabletop, HDF, gold-plated stainless steel
white color
relative:
The lazy turntable on the table can rotate 360 degrees silently, making it an ideal choice for high-end dinner parties or casual breakfasts. Or you can add some plants to decorate your dining table.
Gorgeous patterns are printed on the table top to make the dining table modern and elegant.
Cons: Requires 2+ people to move and assemble.
Pedestal lazy susan table
Alternatives to Dining Tables in Small Spaces
If those dining tables don't fit your cramped dining space, or you don't have a separate dining room, some multipurpose dining tables are the way to go.
coffee table
Sintered stone coffee table with round base
The round low table can be used as a coffee table and dining table in compact living spaces, especially for small homes. There are two soft-close drawers to store your everyday utensils and glasses. Plus, the space around the base provides leg room for you sitting on the rug. The easy-to-clean sintered stone table top is convenient for all.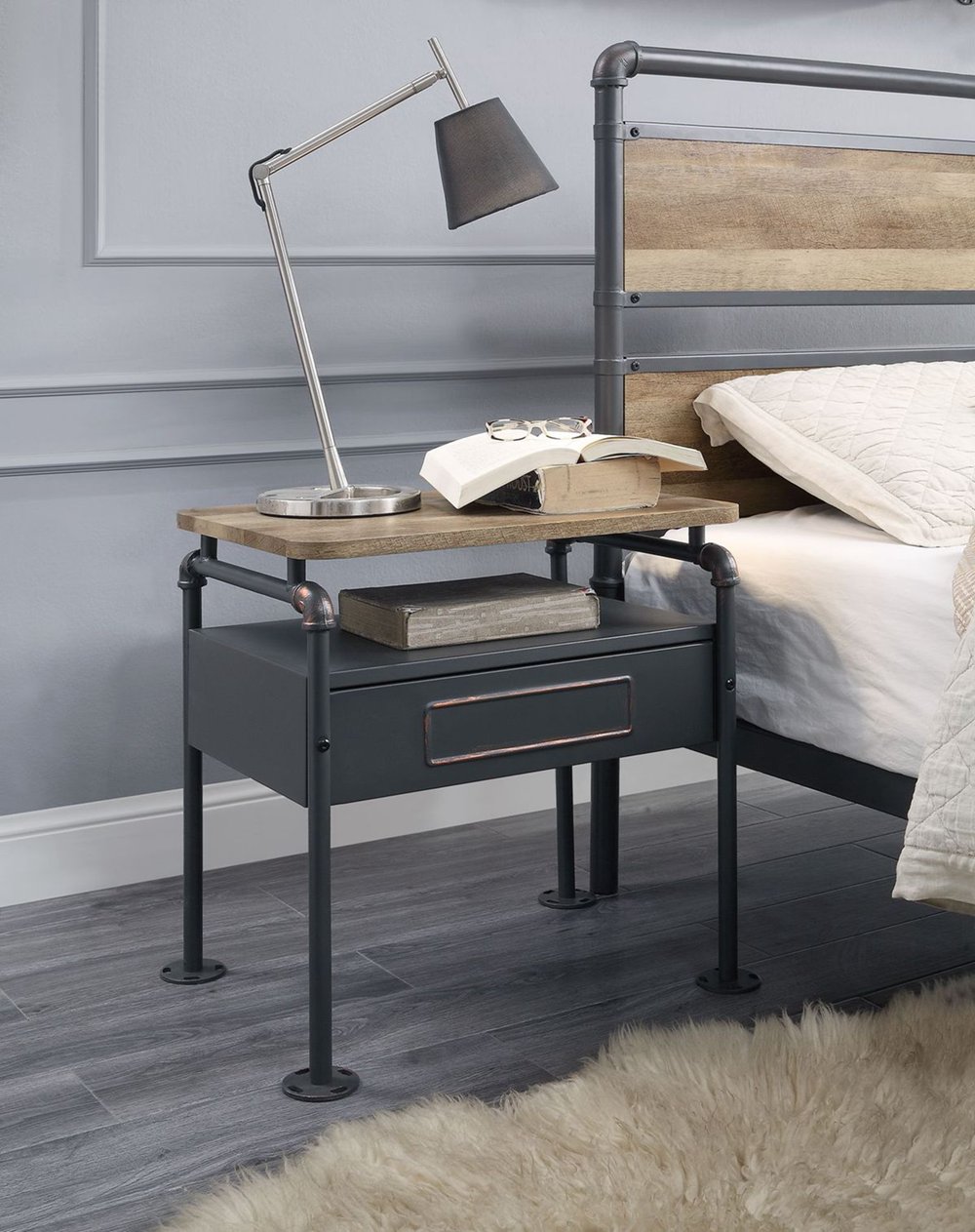 white round coffee table
Square base wood veneer coffee table
The square low table is perfect for playing games, dining and drinking coffee. Wood veneer table combines rustic charm with modern design. Internal drawers provide generous storage space. It's perfect for 4 people dining in a cramped house.
Wood veneer square coffee table
Nesting Coffee Table Set
I think most people would choose this nesting set for its versatility. This table doubles as a dining table or end table when you live alone, or as a reading table when you nest the low table in. When you host a party, it can be expanded to accommodate more people. Also, the two tables can be used independently in different locations.
White Nesting Coffee Table Set
console table
Luxury Rectangular Marble Hall Table
A sideboard table can also be used as a narrow dining table if the dining table is too wide for your room and you don't like eating on a low table. This freestanding sideboard table measures 47 inches long by 15 inches wide and is crafted with a marble top and gold-tone stainless steel base to add grandeur to your room. It kind of looks like a harvest table.
Luxury sideboard table with round base
Entrance console table with 3 circle base
Similar to the former, here is a white marble table with a golden three-ring base. Place it in an open kitchen or dining room as a narrow bar for dining. Your space will be refreshed, this dining table is sure to stand out in a small space.
Gold Pedestal Corridor Table
What do you think of those dining tables and offbeat ideas for small spaces? Share your picks with us in the comments section below.
trend
Sustainable Furniture Choices: A Guide to Choosing Eco-Friendly Furniture Materials
BBIER®, Professional Commercial LED Lighting Manufacturer & Company & Supplier & Factory, Supplying:LED Dock Lights suppliers, Canopy Lights suppliers, Corn Bulbs suppliers, Gas Station Lights suppliers, Grow Lights suppliers, Linear Lights suppliers, Temporary Lights suppliers , UFO High Bay Lights suppliers, Explosion Proof Lights suppliers, Flood Lights suppliers, Garden Lights suppliers, Post Top Lights suppliers, Parking lot lights suppliers, Shoebox Lights suppliers, Sport Lights suppliers, Stadium Lights suppliers, Street Lights suppliers, Wall Pack Lights suppliers, Solar Post Top Lights suppliers, Solar Street Lights suppliers, Classroom Lights suppliers, Emergency Lights suppliers, Exit Signs suppliers, LED Ceiling Fans suppliers,etc. We have over 13 years of commercial lighting R&D experience, 50+ LED lights patents, 200+ LED Lights Certifications, Support OEM & ODM, 5 Years Warranty.